February 16, 2023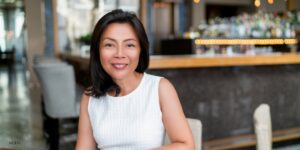 Fine lines, wrinkles, and sagging skin are some of the most common reasons people seek cosmetic treatments like BOTOX® and fillers. When you have more pronounced wrinkles and sagging skin, you may require a surgical option like a facelift.
Facelifts can effectively lift your sagging skin and give you a more youthful complexion. Find out why having facelift surgery with an oral and facial surgeon is important.
What Is Facelift Surgery?
A facelift is a cosmetic surgical procedure that aims to create a younger appearance. Facelifts work by lifting and repositioning the skin to make it look more youthful. This often involves removing excess hanging skin and placing the remaining skin in a tighter, more firm position on the face.
---
Why an Oral and Maxillofacial Surgeon Should Perform Your Facelift
Facelifts are intricate procedures that need to be performed correctly to achieve optimal results. This is why choosing an oral and maxillofacial surgeon to perform your facelift is essential.
Specialists in Facial Structures
Plastic surgeons have a general understanding of how to improve the appearance of various body parts. In contrast, oral and maxillofacial surgeons have a unique understanding of the face and how to enhance its appearance and function. As specialists in the health of the face, they have a unique dedicated knowledge of the structures of the face. They know how any changes in the position and placement of the skin will impact the way your face looks, feels, and functions. This dedicated focus gives them an advanced approach to facelift surgery.
Understanding the Importance of Your Smile
Your smile is one of the most important parts of your face. When the skin surrounding your mouth is altered during a facelift, it can change the way that your smile looks. Oral and maxillofacial surgeons understand this connection and take your smile into consideration when performing a facelift. They will strategically reposition the skin around your lips in a way that does not negatively impact your smile.
---
Real Patient Results

---
Facelift Procedures at Keystone OMS
Do you want a more youthful appearance with tighter, smoother skin? Facelift surgery is a great way to resolve sagging skin, wrinkles, and other age-related changes in your skin. Keystone OMS is a leading provider of facelift surgery for clients in Hermitage, PA.
Our surgeons bring more than 20 years of experience to each patient, helping them achieve their aesthetic goals. We approach every case with utmost care and concern, providing all of our patients with customized treatments that meet their needs. Contact us online or at (724) 981-8884 today to learn more about facelift surgery.