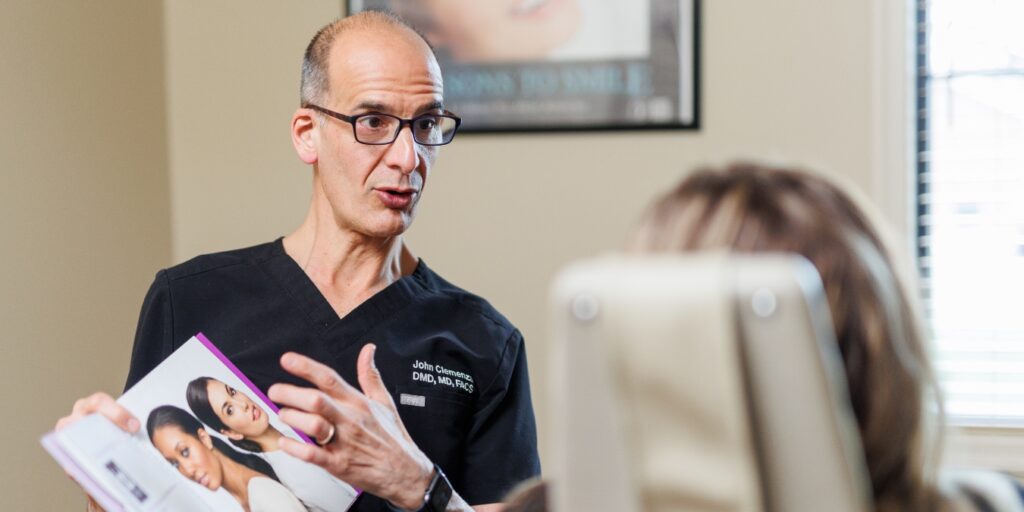 Your lips are a prominent feature of your face, but they can begin to thin over time and lose volume. Lip augmentation can restore fullness and enhance the size and shape of the lips. Our oral and maxillofacial surgeon at Keystone OMS has an in-depth understanding of facial structure, allowing him to plump your lips while creating a balanced, natural appearance.
---
Why Should I Get a Lip Augmentation?
Many patients choose to get a lip augmentation because they want their lips to be more prominent or have a more defined pout. Thinning lips can blend in with the skin around the mouth, but adding filler makes them stand out more and can create a more symmetrical appearance. Having fuller, firmer lips can also minimize the appearance of wrinkles and lines around the mouth. The procedure is relatively quick, and results are immediate, though it can take a few days for the final shape to emerge.
How Long Will the Results Last?
Lip augmentation results generally last between six and 12 months, but results vary from one patient to the next. It depends on what type of filler is used and how your body responds. Some people's bodies break down fillers more quickly than others. You can keep your lips looking fuller and shapelier with regular touchups, and Dr. Clemenza can carefully adjust the amount or type of filler used to refine your results.
---
Real Patient Results


---
Get More Information about Lip Augmentation
Enjoy fuller, plumper lips that enhance your appearance and boost your self-esteem with lip augmentation. Dr. Clemenza is trained to safely and effectively administer injectable fillers and has extensive knowledge of how the lips affect overall aesthetics in order to create a precise treatment plan. Contact Keystone OMS's Hermitage office online or at (724) 981-8884 to learn more about the lip augmentation process.