Drs. Carolyn & Mariann Clemenza Scholarship Fund
Two individual scholarships were created in honor of Dr. Carolyn Clemenza & Dr. Mariann Clemenza. The recipients of these awards must embody their spirit and passion for family, religion and education. The scholarships serve both traditional and non-traditional students attending colleges or universities pursuing an education in the healthcare field and are open to females from Mercer, Lawrence and Trumbull Counties.
To Apply
Visit https://www.comm-foundation.org/scholarships to apply or call (724) 981-5882 for more information.
To Donate
To donate to this fund, please include "Drs. Carolyn & Mariann Clemenza Scholarship Fund" in the memo and make checks payable to:
Community Foundation
7 West State Street, Suite 301
Sharon, PA 16146
---
Second Annual Clemenza Scholarship Fundraiser Golf Outing
Dr. Clemenza and Keystone OMS invite you to be part of the Inaugural Clemenza Scholarship
Fundraiser Golf Outing. The event will be held at Avalon Golf and Country Club – Buhl Park in
Hermitage, PA on September 8, 2023. All proceeds from this golf outing will go towards The
Scholarship Fund for Drs. Carolyn and Mariann Clemenza.
For more information on the event, view sponsorship opportunities, or sign up a team for the tournament please view the links below.
---
In Memory of Drs. Carolyn and Mariann Clemenza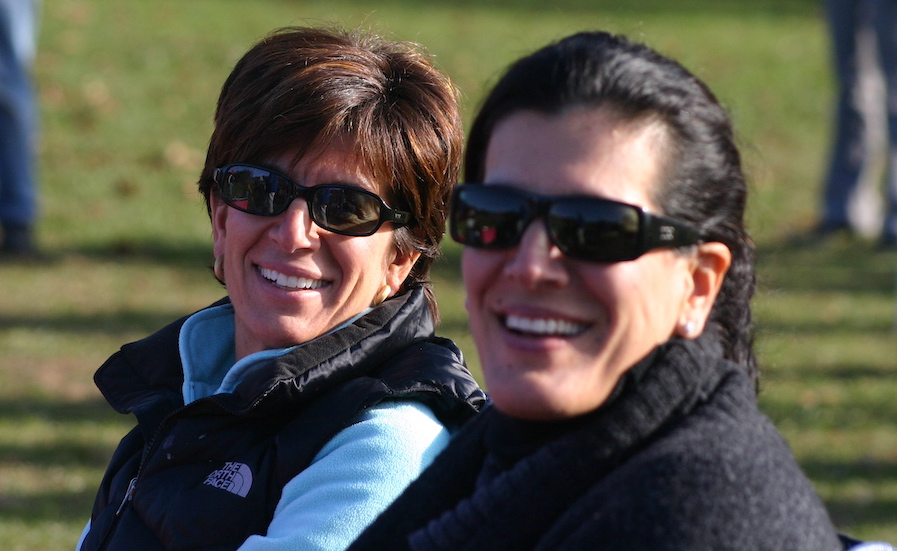 As the youngest brother, I would like to share a few memories of my sisters. Growing up in a close-knit family with two older sisters has influenced me throughout my adult life, both from my work as a surgeon and in the nurturing of my own family.
My eldest sister Dr. Carolyn Clemenza, practiced general dentistry in Mount Kisco, New York and was always the consummate protective and giving older sister. She was the one who made the recommendation for me to attend Washington and Jefferson College where I subsequently met my wife. She also paid for a memorable trip to California when I was only a student and couldn't afford such travel.
Carolyn completed her undergraduate degree at Fordham University and later graduated from Georgetown Dental School. She practiced general dentistry for 25 years with an emphasis on cosmetic dentistry and was always one to discuss patients and new ideas. Not only did we discuss interesting cases on a Saturday but also my other favorite passion, cooking and baking.
If Carolyn was the protective sister Mariann was the free-spirited middle sister. Mariann also attended Fordham University and later graduated from Georgetown Dental School. Mariann had a way with family and friends that was infectious and loving. She showed this love and caring nature for her husband and two sons. Mariann practiced dentistry in Farmington, Connecticut for a short time and then later put all of her efforts into raising her family.
Both sisters have left my life and family much too premature due to cancer. Their virtues of Faith, Hope and Love live on through family and friends. My intention with this scholarship fund is to perpetuate these virtues. Hopefully, by growing the scholarship fund, I will continue the memory and legacy of two very special sisters.
-John W. Clemenza DMD, MD, FACS
---
Drs. Carolyn & Mariann Clemenza Scholarship Fund: Established 2016
2023 Honorees:
Abbigail Black (Case Western University) & Jenna Alkuhali (Youngstown State University)
2022 Honorees:
Samantha Stevenson (PennWest University-Edinboro) & Nyah Tigest Kelliher (Liberty University)
2021 Honorees:
Abigail Milton (Youngstown State University) & Chloe Cosgrove (University of Pittsburgh)
2020 Honorees:
Mackinzie Calvin (Mercyhurst University) & Kayla Johnson (University of Pittsburgh)
2019 Honorees:
Lauryn Parry (Liberty University) & Hannah Lash (Robert Morris University)
2018 Honorees:
Rose Gigliotti (University of Virginia) & Erika Filer (Wheaton College)
2017 Honorees:
Madison Fattman (Westminster College) & Madelyn DelBene (John Carroll University)
2016 Honorees:
Hannah Johnson (Mercyhurst University) & Taylor Hibbard (Gannon University)