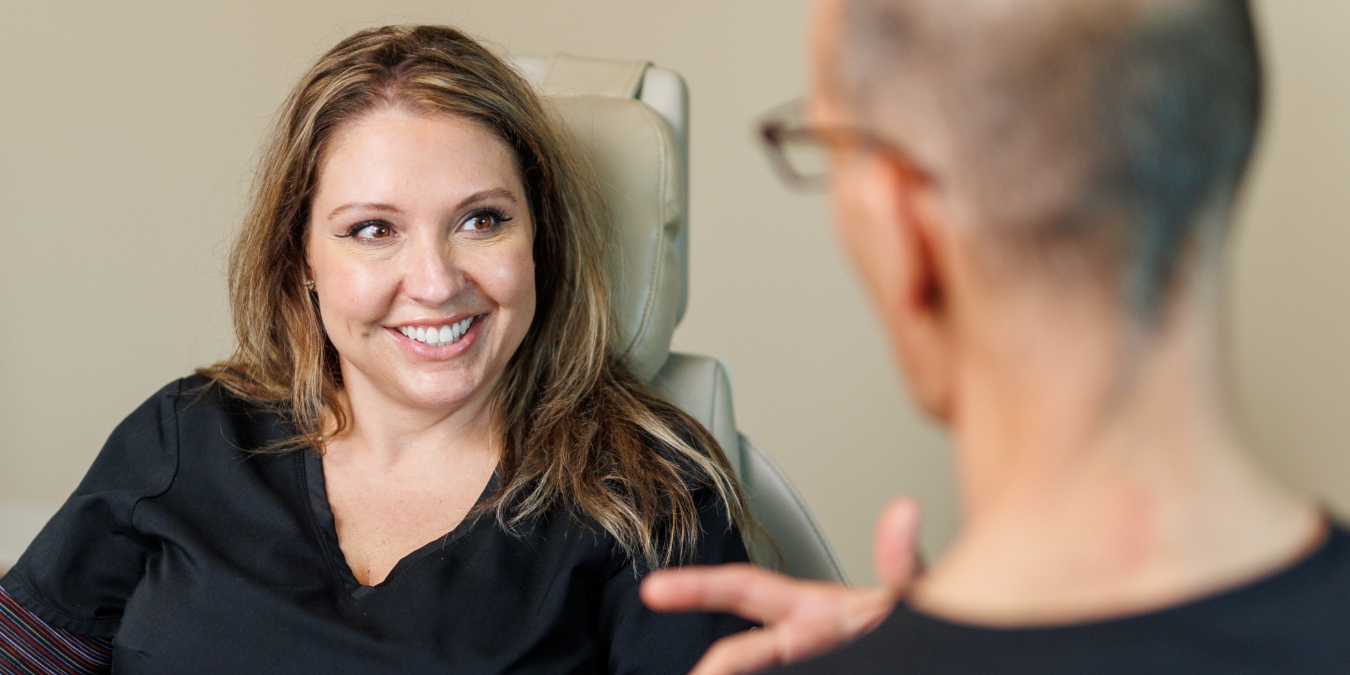 The appearance of fine lines, wrinkles, and creases across your face can make you feel older than you want. BOTOX® is a safe, effective way to refresh your appearance and combat signs of aging by smoothing frown lines and crow's feet. If you live in Hermitage or any of the surrounding communities, visit our practice and enjoy younger-looking skin with help from Dr. Clemenza at Keystone OMS.
How Does BOTOX® Work?
The muscles in your face are constantly contracting as your expression changes, whether you are laughing, frowning, squinting, or furrowing your brow. Your skin also loses some of its natural collagen and elasticity as you age. These are just some of the factors that can increase the appearance of wrinkles and fine lines.
BOTOX® works by blocking signals between nerves and muscles to stop the targeted muscles from contracting. The reduced movement leaves skin looking smoother and younger. Injections are commonly made on the forehead, between the eyes, and around the corners of the eyes or mouth. Results begin to appear almost immediately and take full effect within just a few days, lasting for several months.
---
What Are the Advantages of Botox?
BOTOX® injections are quick and relatively painless, meaning you can get the procedure done on your lunch break and go back to work or your normal routine. Treatment at Keystone OMS often takes less than 10 minutes, and there is no downtime. You should notice the full effect of BOTOX® within a week, and the results can last for three to six months. Follow-up treatment can provide longer-lasting wrinkle reduction.
---
Why Choose Keystone OMS for Botox?
Dr. John Clemenza of Keystone OMS is an oral and maxillofacial surgeon, which means he has spent years studying the anatomical structures of the face. Maxillofacial specialists like Dr. Clemenza use advanced skills for treating the smile, jaw, and mouth. His knowledge and experience as an oral and maxillofacial surgeon, combined with his dedicated focus on delivering high-quality cosmetic results, enable him to use BOTOX in his patients' treatment plans to provide safe, long-lasting, natural results in line with his patients' desired treatment goals.
---
Real Patient Results


---
Retain Your Youthful Appearance With BOTOX®
Dr. Clemenza precisely administers BOTOX® to areas where frown lines and wrinkles are most noticeable, causing the muscles to relax while leaving you with natural-looking results. Feel more confident in your appearance with smoother skin and a youthful glow. Contact Keystone OMS's Hermitage office online or at (724) 981-8884 to schedule an appointment and learn more about the benefits of BOTOX®.