Keystone OMS is a trusted name in oral and maxillofacial surgery, providing compassionate care and clinical excellence to patients in Zelienople, PA. Our practice is committed to your comfort and safety and to providing full restoration of dental form and function.
---
Meet Our Experienced Oral Surgeon, Dr. Clemenza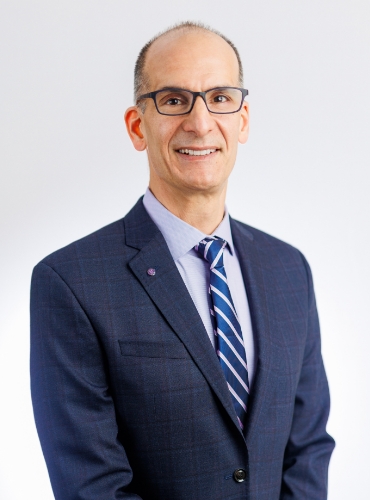 Dr. John Clemenza is a board-certified oral and maxillofacial surgeon, denoting advanced training and rigorous examination in surgical care. He obtained his undergraduate degree in Biology from Washington and Jefferson College, followed by his Doctor of Medicine in Dentistry (DMD) from the University of Pittsburgh School of Dental Medicine. Dr. Clemenza went on to obtain his medical degree from Drexel University College of Medicine. He is passionate about providing compassionate care to patients in Zelienople, PA, and the surrounding communities.
---
Our Oral Surgery Services
Dental Implants
Tooth loss is incredibly common and can happen due to untreated disease, traumatic impact, or simple dental neglect. Dental implants are widely considered standard-of-care for tooth replacement. Implants can provide long-lasting and natural-looking results while protecting your overall oral health.
All-on-4® Dental Implants
We see many patients who have experienced significant tooth loss, or who anticipate the need to have multiple teeth extracted. The All-on-4® treatment concept is often the best solution, providing full dental restoration through the use of just a few strategically placed implants.
Wisdom Teeth Removal
Most people get their wisdom teeth between the ages of 17 and 21. When left untreated, wisdom teeth can become impacted and contribute to a number of long-term complications, including ongoing discomfort. Wisdom teeth removal is an important form of preventative care, allowing you to avoid these complications altogether.
Impacted Canines
When a tooth becomes impacted, that means it is trapped under layers of gum tissue or bone. The canines, or eyeteeth, are especially prone to impaction. Dr. Clemenza can create a clear path for them to erupt and collaborate with your orthodontist to bring those teeth into their proper, healthy position.
Bone Grafting
When you lose a tooth, it is common to lose bone material, too. The loss of jawbone can complicate implant placement while also causing unwanted changes to your facial appearance. Through a bone graft, Dr. Clemenza can regenerate bone in the places where you need it the most.
Tooth Extraction
One of the primary goals of dentistry is to preserve your natural teeth. This is not always possible, as unchecked disease or decay can make a tooth unsalvageable. Dr. Clemenza can safely and expediently remove non-viable teeth, while also providing options for tooth replacement.
---
Our Cosmetic Services
BOTOX® & Fillers
Drawing from his extensive knowledge of facial anatomy, Dr. Clemenza can safely administer injectables like BOTOX® and dermal fillers. These are popular, non-surgical treatments that offer facial rejuvenation. They can be used to minimize wrinkles and fine lines, restore lost volume, and more.
Eyelid Lift
Droopy eyelids can give the appearance that you are constantly fatigued. Through an eyelid lift, Dr. Clemenza can provide you with a restored and revitalized appearance. This procedure can be done on its own or in conjunction with a facelift.
Facelift
Facelifts are performed to tighten your skin, reduce wrinkles, and lift your features. When performed by a skilled oral and maxillofacial surgeon like Dr. Clemenza, a facelift can provide you with natural-looking results and a restored, youthful face.
Brow Lift & Neck Lift
To address visible signs of the aging process on different parts of the face, Dr. Clemenza offers neck lifts and brow lifts. Both procedures can be effective ways to minimize wrinkles and to tighten the skin, resulting in a more youthful appearance.
Rhinoplasty
Rhinoplasty is performed to address aesthetic issues with the nose, including issues of shape, size, or proportion. The goal of the rhinoplasty procedure is to produce natural-looking results, bringing the nose into harmony with the other facial features.
Skin Rejuvenation & Scar Revision
At Keystone OMS, we offer a range of services to rejuvenate the skin, minimizing the appearance of age spots, sun damage, discoloration, and other aesthetic concerns. Additionally, we offer different solutions to minimize the visibility of scarring.
Chin Reshaping & Cheek Implants
Dr. Clemenza provides a number of surgical options to bring facial features into harmony and proportion, including both chin reshaping and cheek implants. Both procedures can provide long-lasting and natural-looking results.
Facial Liposuction
Liposuction is an extremely popular cosmetic procedure used to excise unwanted fat and tissue from different parts of the body. We offer facial liposuction, which can be used to get rid of stubborn flab around the neck and under the chin.
Chemical Peels & Salicylic Peels
Skin peels can provide a simple, non-surgical way to meet your aesthetic goals, whether that is to reduce acne scarring, minimize sun damage, or simply refresh your tone and color. During an initial consultation, we are happy to recommend the chemical peel that is right for you.
CO2RE Laser Skin Resurfacing
Laser skin resurfacing is a safe and expedient way to remove unwanted blemishes from your skin, clarifying and brightening your complexion. Our practice provides laser skin resurfacing options to accommodate virtually all skin types.
---
You're in Good Hands with Keystone OMS
Keystone OMS provides a full spectrum of oral and maxillofacial surgery and cosmetic surgery solutions to the Zelienople, PA community. To schedule a consultation with Dr. Clemenza, contact our practice online or by calling (724) 981-8884 at your convenience.